FabHost with Confidence!
We Give You the Tools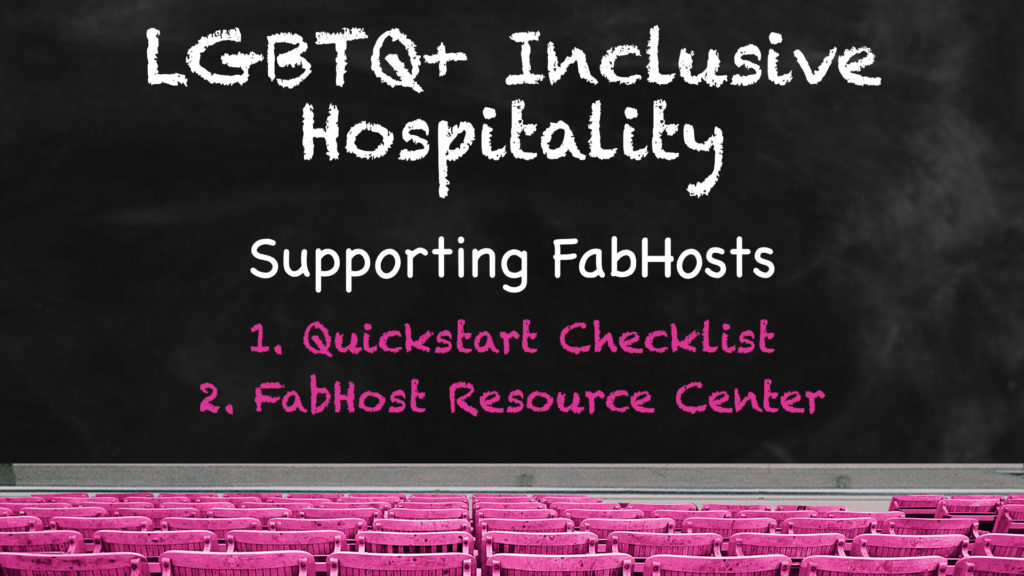 Be recognized as fostering a welcoming space!
Together let's remove barriers to safety and inclusion often faced by LGBTQ+ travelers.
 ___________________ 

LGBTQ+ Inclusive Hospitality Tools
FabHost with Confidence

It starts with the Fab! Quickstart Checklist
Instantly you'll have access to information insuring you have the confidence
and knowledge to welcome diverse guests.
More Tools!
The FabHost Resource Center
(coming soon)
An interactive, deeper dive resource expanding on the concepts shared in The Quickstart Checklist with even more useful written and visual examples. Explore additional topics to further connect with diverse guests.
Plus the opportunity to interact with other FabHosts,
post questions and chat with FabStayz inclusive hospitality
and equity specialists.
Inclusive Hospitality Topics: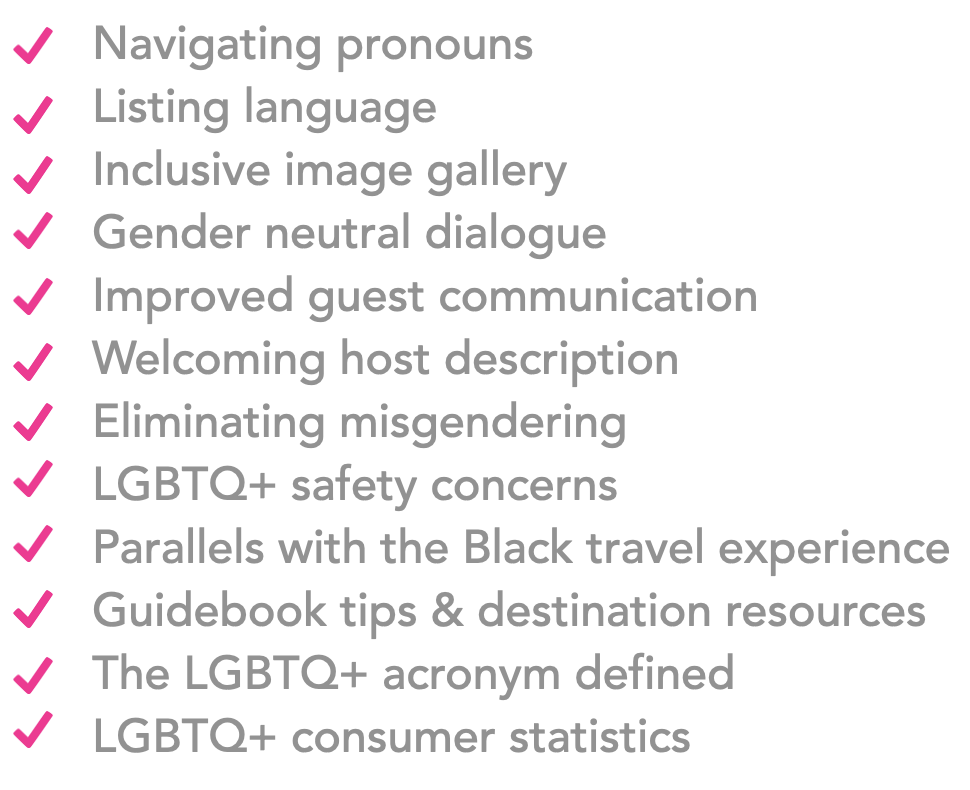 FabStayz Inclusive Hospitality Education and Training programs have been developed with input from seasoned hosts, DEI specialists and members of LGBTQ+ community including IGLTA and Metro Inclusive Health.     
___________________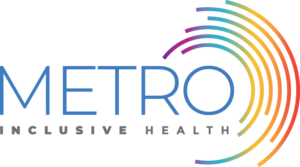 The FabStayz inclusive hospitality program has been developed in collaboration with Metro Inclusive Health's Diversity, Equity & Inclusive Training Department.