Welcome Houfy Hosts!
Join the FabStayz Community of inclusive accommodations, add your listing below.

FabStayz powered by Houfy
FabHost Introductory Offer 1 Year $39.99
per individual listing, no commission fees
It's Simple and Quick!
Provide your Houfy listing URLs
Your Listing Is Easily Visible on FabStayz
Upon completion of registration process
How We Promote FabHosts
Social media,
videos,
 blogs, LGBTQ+ travel influencers and digital marketing are just some of the ways we show off welcoming inclusive FabListings around the world.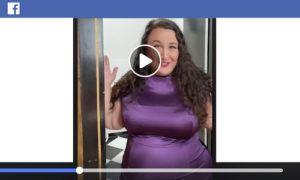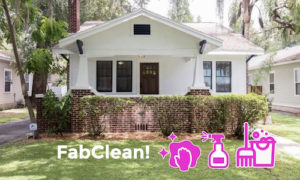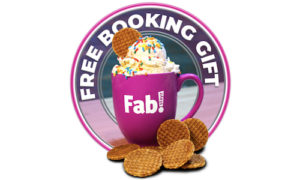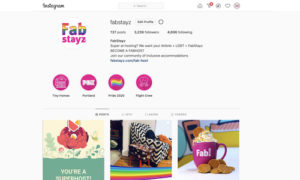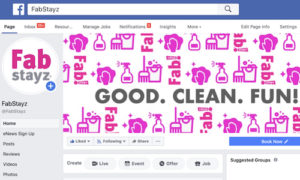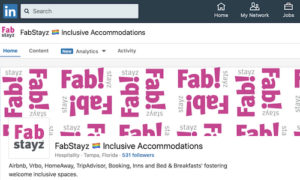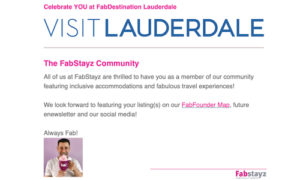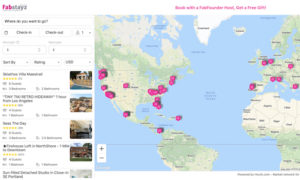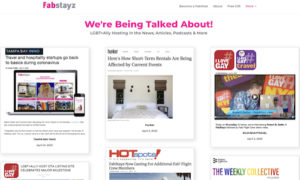 The FabStayz Community
Welcoming Inclusive Accommodations
Travel should be fun and fabulouse for all, be recognized as a FabHost whether you're a member of the LGBTQ+ community or a supportive FabAlly!
FabTravelers Rock!
$220B Travel Niche
Visiting pride events and loving a sense of adventure the LGBTQ+ community travels twice as much as the general public.*
And we are brand loyal to those supportive to our diverse community.*
* CMI Community Marketing & Insights
LGBTQ folk are historically resilient travelers, in the face of everything from terrorism to recessions to pandemics†
† Skift, May 27, 2020
Uniquely Qualified
Everyday we review new host inquiries, verify each listing and only approve those that check off all the FabStandards & Requirements.

FabStayz diversity & inclusion statement fostering welcoming inclusive spaces.

Minimum 7 months hosting experience on a major platform such as Airbnb or Vrbo.

Great to excellent reviews.

Financial commitment supporting the FabStayz platform.
FAQ's
Have a question? We have answers. See below for frequently asked questions.
What is my listing URL? Where do I find it?
Each Houfy listing has its unique listing number, you can find it in your dashboard under
My Listings. Look for Listing: # 1234
How long does it take for my listing to appear on FabStayz?
The FabTech Team will typically have listings uploaded and verifeid within 3 – 5 business days.
How do I know if a booking came from FabStayz?
During FabStayz beta v1.0 there is a loophole we're addressing, you could receive a booking from a member of the FabStayz Community and not even know it.
We encourage LGBTQ travelers and anyone else utilizing the FabStayz platform to message their host letting them know their listing was discovered on FabStayz. However, this not happening 100% of the time.
The FabTech Team is working on additional solutions.