FabHost with Confidence!
We Give You the Tools

The FabHost Resource Center & FabStayz University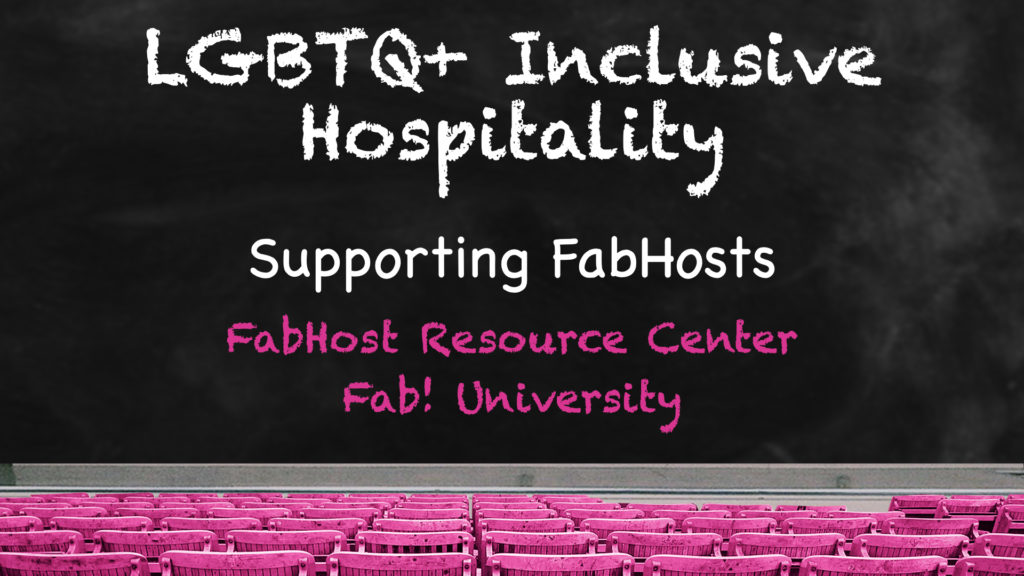 Be recognized as fostering a welcoming space!
Together let's remove barriers to safety and inclusion often faced by LGBTQ+ travelers.

LGBTQ+ Inclusive Hospitality Education
Two Options
You Choose or Both
On Your Own via Resource Center
or Fab! University Live Virtual

___________________

Option 1
On Your Own 
Utilize FabStayz Resource Center
Select topics to polish up your LGBTQ+ inclusive hospitality 

LGBTQ+ travel safety concerns

Navigating pronouns

Eliminating misgendering

Inclusive language on listing

Improving guest communications

Guidebook tips

Destination specific LGBTQ+ resources

LGBTQ+ consumer statistics

24/7 access to Resource Center

Fab!U monitored Resource Center Chat
Option 2
Fab! University – Certified Fabulous!™
On Line Facilitated Training
Interactive live virtual LGBTQ+ inclusive hospitality sessions
Access to Resource Center Plus

65 min virtual on-line training, live q &a

Deeper dive into key topics

Parallels of LGBTQ+ and Black travelers

Rainbow washing /true authentic allyship

LGBTQ+ history lesson of unwelcoming

uuUnintentional biases

Certification recognition and use of Certified Fabulous!™ badge

FabListing Upgrade with badge, added features, and images

Priority marketing opportunities; PR, social, digital

___________________ 
The FabStayz University Curriculum along with the FabHost Resource Center are a masterclass educational and training series designed to help hosts, property managers and others within hospitality understand the challenges of LGBTQ+ travelers and meet the needs of more diverse guests.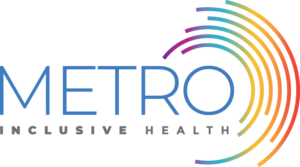 The FabStayz University Curriculum has been developed in collaboration with Metro Inclusive Health's Diversity, Equity & Inclusive Training Department.